Tailormade Science Day – The VIP Science Tour!
Let's plan your science day in Copenhagen!
The science side of wonderful Copenhagen is remarkable. The stories of Brahe, Rømer, Ørsted, Bohr, breweries, isotopes and windmills are a great way to see the city, whether you are a gathering of people already in science/tech or "just" a courious tourist group who want a fun an interesting twist to getting to know the city.
Please call or email for further information and a chat about your ideas for your company day/conference sight seeing or family trip.
Suggestions for a science day:
A talk on the Great Physicists of Copenhagen (45 min) followed by a city walk (45 min).
Visit in Copenhagen: The Niels Bohr Institute, The Tycho Brahe Planetarium , The Round Tower or Rosenborg Castle (1-2 hours).
Combine with afternoon or evening in Tivoli, a canal boat trip , the Danish Architecture Center or Christiania and Christianshavn.
Consider a trip outside of Copenhagen: The extraordinary collection of early 19th century isntruments at Hauchs Physiske Cabinet or the Limestone Quarry of Faxe or visit "Tycho Brahes Island" Hven (Day trip to Hven, Sweden).
Consider: Shall we focus on the history of science and Copenhagen or do you prefer diving strait into the science of astronomy, electromagnetism and quantum physics?
And -in the name of science -don't miss out on trying some of the great local bakeries, breweries, cafés and restuarants!
There's always a free side order of insider information on shopping, music, art galleries and dining in Copenhagen… and where to get the next best coffee.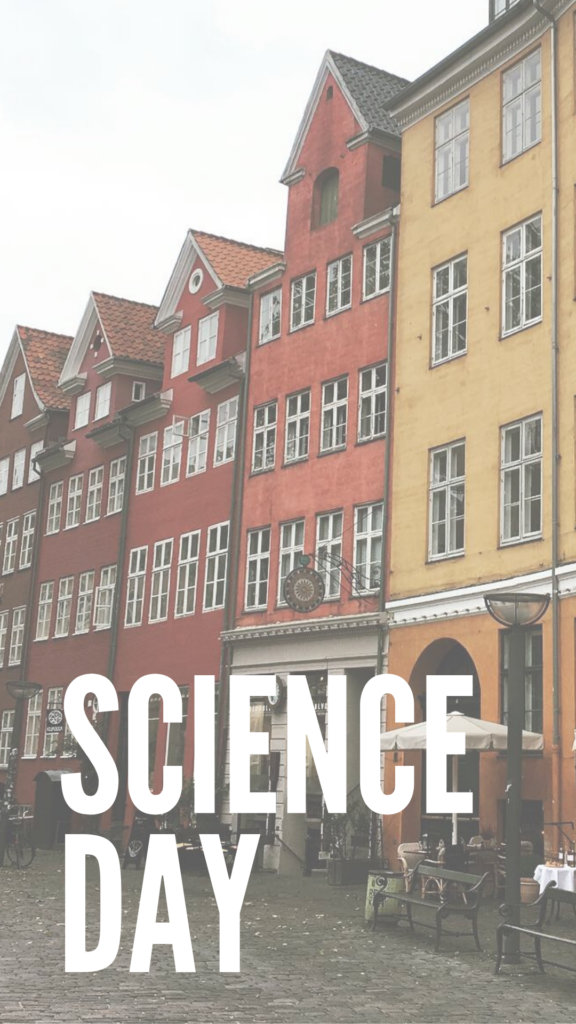 Phone: +45 40423331
Email: info@sciencetourscph.com